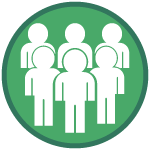 Draws in More Customers
Reel people into your business! Flapping advertising flags, larger than life custom inflatables, and swaying tube dancers capture customer attention and get them to come in for your products or special promotions.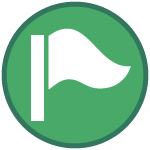 Builds a One-of-a-Kind Brand Icon
Branding is unique to you and will keep you fresh and distinct from competition in your customers' minds. Eye catching giant advertising balloons and custom designed advertising flags sitting on top of or leading up to your store are what will create a buzz. Mix that with two parts 'your product' and one part 'marketing', and your ad campaign is sure to be going viral in no time flat!
Outshines Your Competitors
Replicating your competition will get you nowhere fast. Don't settle for the window clings or yard signs your rivals are using. Ramp up your advertising with oversized, show stopping flags and inflatables that get first dibs on potential customers' attention!
Budget Friendly
Of all the options out there, balloon and flag advertising is the best one to immediately see results and measure your return on investment. Unlike publication style ads or fancy marketing campaigns, inflatables are easy on the budget and lead customers right into your business. We can show you how!
Why Inflatable Advertising?
When your product is prominently displayed with a huge replica, you're sure to grab attention from customers miles away. At Visible Advertisement, your outdoor inflatable advertising will awe and astound in a big way!
If you want your cause or product to garner the attention of every passing person, a customizable hot air shaped balloon is the way to go. Uniquely designed and specifically created for you, they will make a major statement out of your goods or services. A 20-foot-plus advertising balloon announces your message to the world and lures your target audience right to your door. Local or chain venues, eatery or department store, even non-profit and sports organizations can benefit from inflatable advertising. Pair a balloon with some ground floor options. Lining your walkway or event location with flapping feather flags or swaying tube dancers will further welcome interested customers. No matter what your advertising needs are, the endless possibilities of our custom designs will skyrocket your Maryland business' sales.
Learn More
At Visible Advertisement, our goal is to work tirelessly to get your advertising design just right, properly installed, and working the market! We don't just make the balloon or flags, we help every step of the way to ensure that you receive the best service imaginable. When your next promotion is on the horizon,
give us a call
. You won't be disappointed!
One of a Kind Design Services
You bring the dream, we'll bring the creativity!
One of a Kind Design Services
From delivery to removal, we've got your back!
Installation in the Northeastern United States
We'll be there to personally install your newest marketing strategy!